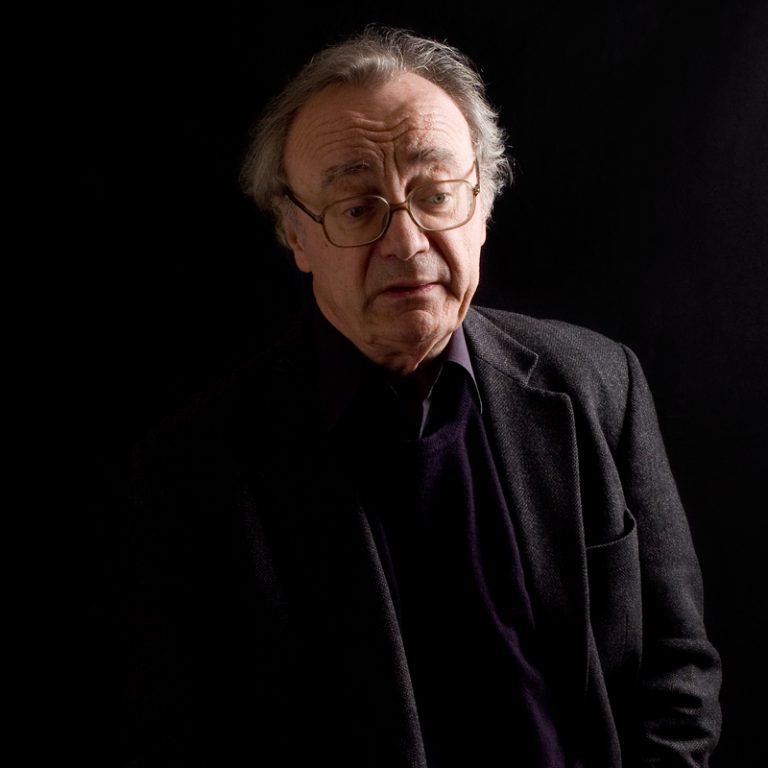 Alfred Brendel is, to put it simply, a legend of the piano, of piano performance and of 20th century's (and early 21st's) recording legacy. His biography is a 'who's who' of all the big names in classical music over the last 70 years. As a performing artist, Alfred Brendel's approach would always give you the impression of a perfectly balanced interaction of sound/textural exploration and intellectual speculation, in a way that gave his readings, both in the concert hall and in recordings, a particular feeling of adequacy between sound and text, and thus of authenticity.
This was particularly true of the repertoire in which he most excelled, which was the Austro-German tradition, from Haydn to Schönberg. Aside from his appearances as a soloist (in recital or with orchestra), Mr. Brendel always nurtured his love for chamber music, be it with fellow instrumentalists or accompanying singers in 'Lied' repertoire.
He has been a recipient of countless awards and distinctions: honorary degrees (Oxford, Cambridge, Yale), Leonie Sonning, Ernst von Siemens, Karajan and Imperiale prizes, Golden Mozart Medal from the Mozarteum Salzburg, Beethoven Ring from Vienna's University of Music, Bülow Medal from the Berlin Philharmonic, honorary membership of the Vienna Philharmonic, Gramophone Lifetime Achievement Award, etc.
Alfred Brendel has long been an acknowledged author of essays and poetry collections, collected lectures and books of conversations, in which he typically blends his insight and his wit.
Since his decision to retire at the end of 2008, Alfred Brendel has been pursuing a new path, which involves lectures, poetry reading and, to some degree, performance and which has taken him, like before, to international stages and venues. As a guest of this year's Capuchos Festival, Mr. Brendel will draw on a composer that has always been very close to his heart: Franz Schubert.